uPunch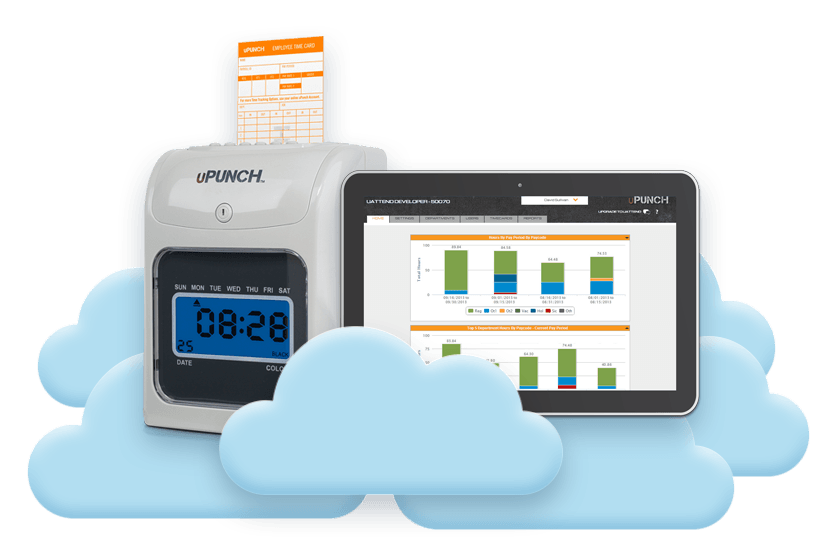 IT'S TIME TO WORK™
Introducing a time clock system unlike any other available. While most punch card time clocks do only one thing, track in and out punches, uPunch time clocks offer you flexibility plus the advantage and time savings of a powerful cloud-based software application. Tracking your employees' time just got easier.
The most innovative punch card time clock at a fraction of the cost of competitor models.

A time clock system plus the time savings and advantage of a FREE cloud-based software application.

Use the cloud software to do advanced calculations, save employee data, or export data to payroll software.